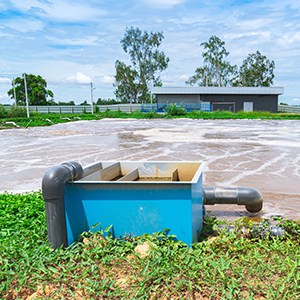 SLUDGE REDUCER FOR WASTEWATER LAGOONS
Product Description
PRODUCT DESCRIPTION
BIOBOOSTER SR™ tablets are designed to reduce sludge in industrial and municipal wastewater lagoons. These tablets contain beneficial microorganisms, nutrients, and enzymes to digest organic waste and decompose biomass. BIOBOOSTER SR™ delivers facultative anaerobic microorganisms directly to the bottom of the lagoon where they are able to degrade organic debris without free oxygen, ultimately reducing sludge volume and high dredging costs.
PACKAGING AND STORAGE
Available in water-soluble tablets (700 x 22 g or 500 x 30 g per plastic pail) and custom packaging. Store in a cool, dry location. Packaging must be kept intact, dry, and away from sunlight. Please follow the recommendations and use the product before the best before date. Contact Bionetix® with questions. Avoid inhalation and eye contact. Avoid excessive skin contact.
Click the image to view the Product Data Sheet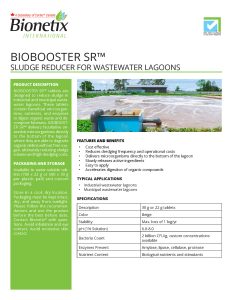 News
For SDS information, please contact Bionetix® at [email protected]