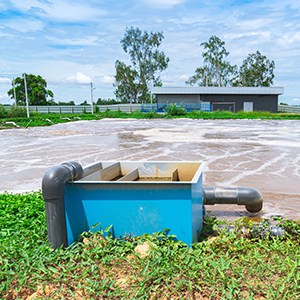 MULTISPORE BACTERIA LIQUID WITH FREE ENZYMES
Product Description
BCL6000™ is a blend of aerobic and facultative anaerobic microorganisms in liquid form. It is effective in degrading many types of wastes and is especially useful when automatic pumping is needed. BCL6000™ improves treatment plant performance while reducing unpleasant odors, BOD, and foam. In addition to microorganisms, the blend contains free enzymes, nutrients, and a source of oxygen.
Packaging and Storage
Available in 4×4 L, 20.37 kg, 208.82 kg, and custom packaging. Store in a cool, dry location. Packaging must be kept intact, dry, and away from sunlight. Please follow the recommendations and use the product before the best before date. Contact Bionetix® with questions. Avoid inhalation and eye contact. Avoid excessive skin contact.
Features and Benefits
Improves effluent quality
Reduces BOD
Reduces unpleasant odors
Reduces plant upsets from shocks
Improves sludge settling
Convenient for automatic pumping
Typical Applications
Wastewater lagoons
Aerobic digesters
SBRs (sequencing batch reactors)
MBBRs (moving bed biofilm reactors)
Other biological units
Click the image to view the Product Data Sheet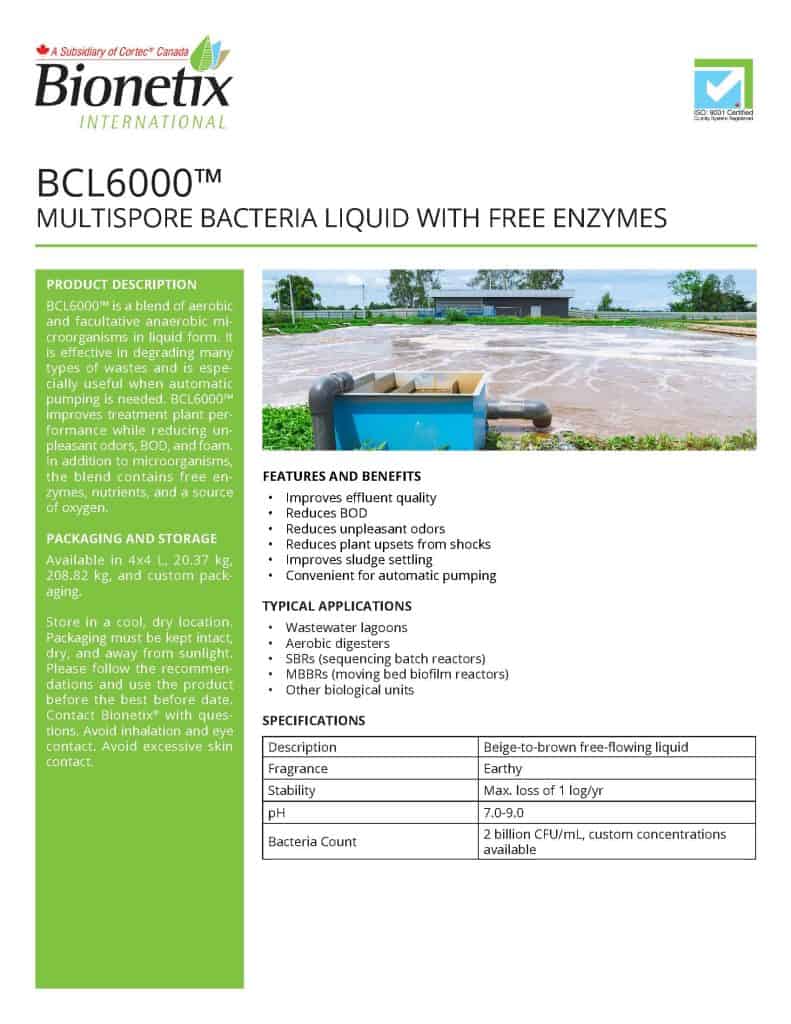 For SDS information, please contact Bionetix® at [email protected]